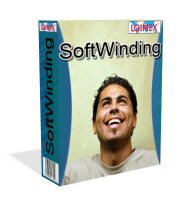 SoftWinding is the control software that allows your LOIMEX winding machines to connect to your commercial system and monitor orders and control the cuts of all cable windings machines.
Features

Transfer of orders to machines.
Optimizing picking.
Projects skeins / decks
Information on stocks.
Product inquiry.
Options

The installation on PC or at the machine is not included, there are different types of connections, that can be offered independently of the software;


A) Installed directly on the machine.
B) Remotely and connected by WIFI.